ComeOn FREE London football weekend
Bring your friends and family members to ComeOn and you can win amazing prizes. The person that refers the most completed friends to ComeOn will win a trip to London to watch Premier League football, a package worth incredible €2000!
To take part all you have to do is simply click on the link below, log in and off you go.
The prize includes accommodation, match tickets to a Premier League match and travel for you and a lucky friend!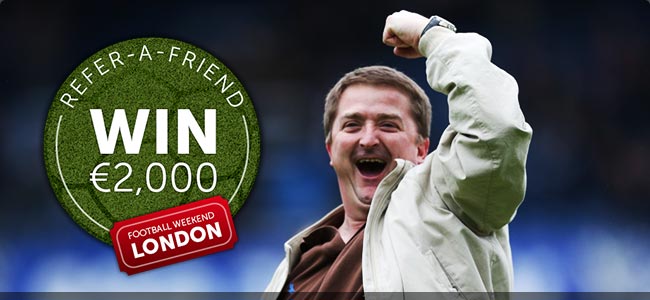 All friends you refer to ComeOn! between August 15 – September 15 will count towards this promotion. In the event of a draw the sum of ComeOn! Points for the referred friends will decide the winner.
You can follow your way to the top in the weekly updated leaderboard!