ComeOn Liverpool : The Winning Combination!
Hans Martin Nakkim (38) is the director of the casino and sportsbook by the name of ComeOn! and recently signed a sponsorship agreement betweeen ComeOn! and Liverpool FC.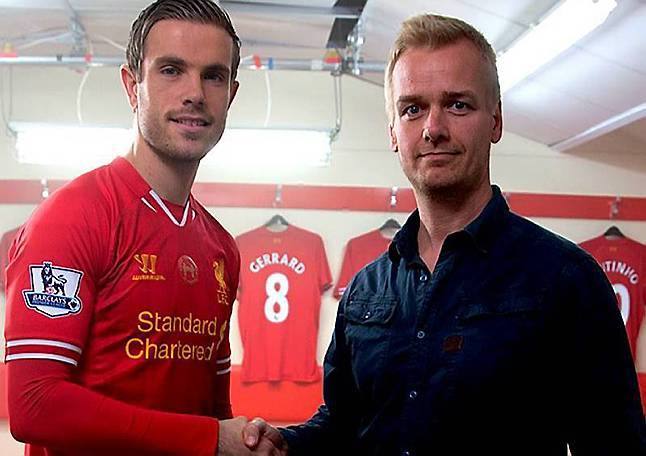 Below is an interview he gave to Pernille Vestengen at Norwegian publishers Dagsavisen,  explaining the deal…
How did you start with ComeOn!?
It was pretty random. For eight or nine years ago I worked for the Danish tourist organization, "It is wonderful to be Norwegian in Denmark". Since I wanted higher wages, I applied for a job in the gaming company Bettson, just to push up wages where I was. However, Denmark could not give me a higher salary they said, so when I took the job as marketing manager for Bettson Norway. In 2008 formed a group of dissidents from Bettson their own game company "ComeOn!", and in 2010 they asked me to be president.
Why support a team like Liverpool?
– The choice of Liverpool is probably partly because I myself am a huge Liverpool fan. But importantly, this English supporters club with most Norwegian paying members. In fact, over 38,000. Although it had been banned for game companies to sponsor Norwegian clubs, so it's not a given that we had done it. We reach several Norwegians Liverpool.
Would you rather have supported the estate with the same sum?
– I was more than happy to have supported local teams as well, if we had allowed it. We tried to make a deal with Strømsgodset in 2006, when they lacked costume agreement. But we hit a wall.
What book has meant the most to you?
-Since i am from Drammen, I ought perhaps not divulge this, but a book I reread periodically's "Tommy" – a biography of Tom Lund. I cry a splash every time, the story of the boy who was perhaps one of the greatest talents in Europe, yet chose to stay in Yokohama. It could barely have been a book about Ronny Deila, in 10 years – if he had not gone to Scotland.
What makes you happy?
– That the wife and kids are doing well.
Who was your childhood hero?
– Lillestrøm, Dennis Schiller was one of my role models. And this childish fascination of Lillestrom has a natural explanation. Grandmother and my grandfather lived namely next Åråsen stadium, and there was enough interest in football started in earnest. I spent many hours looking at lillestrøm players train.
What do you dislike most about yourself?
– There may be many things, but one thing I feel I am not particularly good at is to prioritize time. It becomes easy too much work and too little.
What do you do when you loses direction?
– In the summer, I am very fond of grilling and drinking good wine. Then it goes happily with lots of meat and not so lots of salad.
What could you go in a demonstration against?
– I have an amazing little engaged type. It would then be something very local, such as whether someone suggested to put down the football field on float. Then I could probably let me fool with a train.
Is there anything you regret?
– Just today I regret that I opened the last bottle of wine yesterday. But from a larger perspective, it is not something I regret.
Come On Bonus Code = FREE88


Welcome Bonus + 20 FREE SPINS!
ComeOn Liverpool

As proud sponsors of Liverpool FC, ComeOn! have arranged for you to have 20 Free Spins on the popular video slot Jack Hammer at Come On Casino, when you first open a full member account via Casino Winner Online.
NO deposit is needed and you will win REAL money, no ties or restrictions. This is the real deal! Valid if you are a Liverpool supporter or not!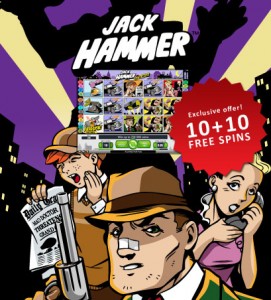 Join ComeOn Casino: Limited Offer Bonus Code
Simply insert the come on bonus code in the Full Registration form when you sign up and use the comeon bonus code called: FREE88 to get your extra free spins.
Then navigate to the ComeOn Casino and open Jack Hammer to claim your spins. Only 1 account per household, dont try to be greedy, or you wont get paid any resulting winnings!

Come On Bonus Code = FREE88


Welcome Bonus + 20 FREE SPINS!