Mega Fortune Slot
Become a Millionaire…….
The Mega Fortune progressive video slot recently reached €14.9M when it was won on Sunday 20th January 2013 making it the largest jackpot ever won online, anywhere in the world.
Previously, in 2012 a Norwegian student won €11.7M, which was the 2nd largest ever win recorded on this game and at the time set the record in the Guiness Book of Records that has now been surpassed by the recent Finnish win of €14.9 Millions! Prior to that jackpot normally falls out around anything from €1M to €6M, so this is the first time that someone has won so much on the Mega Fortune.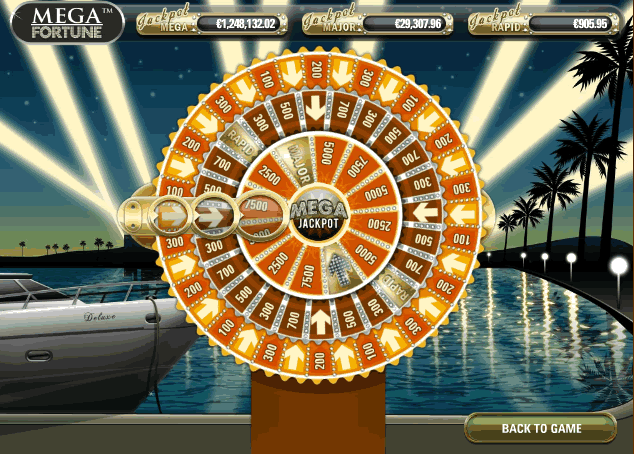 Play the Mega Fortune jackpot below, and strike while the iron is HOT to allow you to retire tomorrow! If you want a BIG jackpot, you might also like the Hall of Gods Jackpot Slot
You can play Mega Fortune and get RICH at the following places:

–