Olympic Slot…..Track and Field Mouse!

This is an Olympics themed slot with absoultely no mention of the olympics in its content whatsoever.
This slot is called the "Track and Field Mouse" slot and is a traditional pub styled slot, with what may be considered to use an amusing olympics based theme.
Within the game, you are taking control of an athletic mouse on the trail of free spins, multipliers and generous cash rewards, including  a 2nd level bonus game where you pick some cheese and really ramp up your winnngs.
The game has some great interactive features of a UK pub slot, including holds,  nudges and shifter movements allowing you to use your skill to increase your winnings.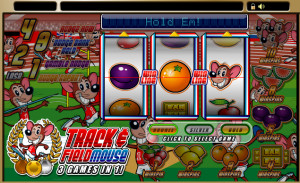 Enjoy the Track and Field slot and win BIG!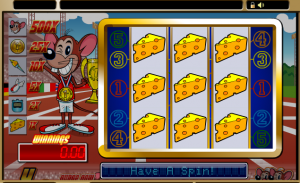 –