Play Devils Delights Video Slot
21st August 2011
15 Views
Play Devils Delights Video Slot
A 20 line, 5 reel video slot that brings you an exciting interactive Soul Reaper Bonus game produced by Net Entertainments range of games.
As you progress in the Devils Delight game you collect souls which are stored locally on your computer so that you can win large bonuses!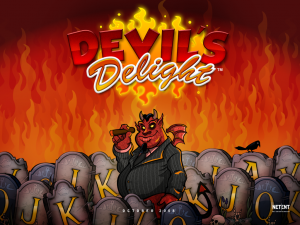 The souls are stored, so that if you collect 2 in the morning and then logout from the game, when you return in the afternoon you will commence the game again in the afternoon with the 2 collected souls, making it easier for you to win big in the bonus game.
Devils Delight has become a cult classic in Finland, it simpy a beautiful game.


You can play Devils Delight at the following places:
–